FEW WORDS ABOUT THE ACCOMMODATION
When the cycladic light reflects a luxurious modern ease
Bellou Suites is a complex of premium suites in Mykonos, at the area of Amygdalidi, situated within 10-15 minutes from Chora (town) and within 400 meters distance from the old port.
Each suite is characterized by its own distinctive design which is totally harmonized with the charming Cycladic scenery and the Aegean aesthetics. Earthy materials, luxurious textures and original works of art decorate the spaces, creating the ideal circumstances for you to relax and spend unprecedented vacations with your beloved ones.
OUR FACILITIES
We offer high-quality services to every visitor.
We select for all our suites the most modern equipment
Every single room of the Bellou Suites offers the most high-end amenities that promise to enhance your holiday experience in the island of Mykonos.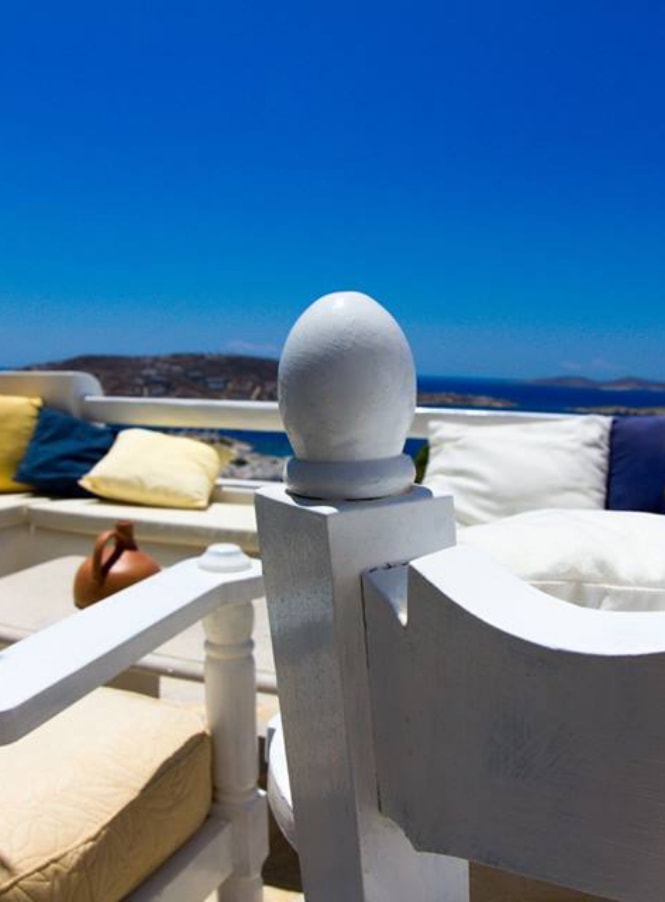 Exceptional room

"Exceptional room, comfortable bed, with free standard breakfast although it was not included in the rate, quite place with beautiful view and a spacious parking lot. Located very close to (Mykonos) Chora, within 10-15 minutes walking distance …"
Thank you for everything mr Petro

"The rooms are exactly as you see them in the pictures. The decoration is beautiful and the rooms are comfortable and spacious. It is unlikely for me to encounter again the same level of hospitality and service. Mister Petros, the hotel owner, did really everything he could to make us feel at home […] thank you for everything mister Petro. We shall see each other soon."
Perfect stay

"Our stay at Bellou suites was perfect. We had the Anemos suite and it was new and very well kept. Petros, the owner, made our stay even more enjoyable. He was always available to help us, pick us up or drop us off if needed, and make reservations for us. The position is great, but I recommend renting a quad or Atv to move around. It is located 5 minutes from the center. The breakfast was very rich and with a big variety of options (even fresh jam made from their figs). It is also possible to request it on the private patio, which we did a couple of times. An excellent stay which I recommend to everyone! I will definitely come back to Bellou next time I'm in Mykonos."
All was perfect

"This place exceeded our expectations. The rooms were immaculate. The hospitality and services provided were excellent. The owner was very friendly and was always willing to help us. We were upgraded to a sea view room where the view down to town and the sea beyond was mesmerizing. Also the breakfast was delicious.
Everything about this place is warm and comfortable and it is evident that a lot of consideration has gone into everything from the amenities to the service, making each guest feel special."
SUBSCRIBE TO OUR NEWSLETTER
Get the smartest travel tips and follow Bellou Suites on every single update!